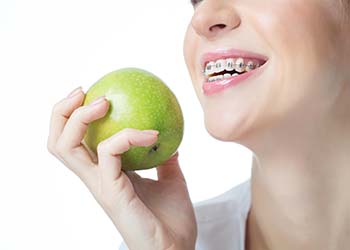 Did you know that people with straight teeth are perceived as being more successful and smarter?
While we aren't supposed to judge a book by its cover, that doesn't mean that we don't. Having straight teeth is something that can lead us to feel more confident in our smiles and our looks. For that reason, it's no wonder it is so common for people to have braces at some point in their lives.
While having braces has a long list of benefits, it does mean that you have to sacrifice some time, attention, and energy to the cause. Keeping your braces clean and in good shape is important to keep your treatment on track. As a part of that, there are certain foods you shouldn't eat while you have braces on.
What foods should you eat and avoid while you have braces? Let's take a look at the top ten foods in each category.
(more…)